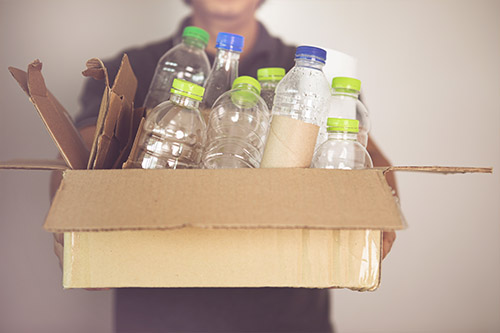 How Hiring Skip Bins Can Be Cost-Effective and Good Value
Skip bins have continued to grow in popularity as one of the convenient and easy ways to dispose of garbage and waste materials. The reason for this is that they don't require a large space as the designated disposal area, and you can easily organize all your waste materials and garbage in one place.
As environmental awareness grows, so does the need for more effective, sustainable, cheap and affordable, and environmentally- friendly waste management solutions.
That said, there have been many companies offering skip bin services today. Due to the convenience they offer, they've become a primary go-to option for most people and industries when handling wastes. Additionally, when you hire them, the company does most of the logistics, such as transporting your refuse to the disposal site.
This article outlines how skip bins can be a cost-effective option for waste management.
They Are Economical
One of the biggest advantages of skip bins is that they can help you save money. Disposing of wastes requires transportations, which means hiring a waste transport service. You'll also have to cover fuel costs and other overhead costs as well, such as labour, among others.
Additionally, the separation process for the recyclable and non-recyclable waste materials can also add to your expenses. That's where hiring skip bins can be handy.
When you hire a skip bin company, they can take the chore off your hands and take care of everything for you- from transporting the bin to the disposal site and replacing it.
That said, you can avoid incurring any unnecessary expenses when properly disposing of wastes.
They Come In Different Sizes
Skip bins come in different sizes, depending on the nature of their use or your needs. All you have to do is call the company, and then they'll assess your requirements and recommend the right size that will best cater to your needs.
Underestimating your waste management needs can not only be inconvenient but can be costly too. You'd have to replace or upgrade your bins every once in a while, creating more expenses on your end.
Additionally, you can consider getting a bin that has a bigger capacity. That way, if your requirements increase or decrease, it can be flexible enough, which means you can adjust accordingly. This can make skip bins cost-effective and a good value in rubbish disposal.
They Make Waste Removal Convenient And Efficient
Waste removal has been made easier with the help of skip bins. For example, in a residential setting, you can hire a mini skip bin that fits your household's needs. By the time the collection schedule arrives, the bins loaded with your household's waste can be conveniently picked up, without requiring any effort from your end.
The same also applies to larger projects such as construction sites or industries. You'll get a larger skip bin, but the process of collection is also the same.
This offers a convenient way of managing wastes, as it eliminates the trouble of finding the right place to collect and properly dispose of your garbage.
They Take A Variety Of Rubbish
Domestic waste varies, as people bring in materials of different nature that, at some point, will need to be disposed of. This can be a problem if you don't have the right place to dispose them of. But with a skip bin, you can place different varieties of rubbish such as broken bricks and food excesses into it.
However, you need to be careful not to mix certain chemicals with other wastes. Fortunately, most companies provide guidelines on what materials can or can't be added to the skip bin. You'll have one solution for most of your wastes needs by doing it right, saving you time, space, and money.
They Make The Site Safe
Waste materials can be hazardous if not managed properly. Getting an infection can be common from broken glasses, rusted metals, and other contaminants. Consequently, you'll have to incur a lot of money covering medical costs, compensations, and other penalties that may arise with the unsafe and illegal disposal of garbage.
To avoid all this, you can opt for a skip bin at a cheaper price instead. This will ensure that all the garbage is placed in one safe place rather than dumped anywhere else. Therefore, your site or home will be free and safe from any hazardous material.
Conclusion
There are many advantages to hiring a skip bin for your garbage disposal needs. They are known to offer cheap, convenient and efficient ways when handling your household's wastes, helping you save more on time and resources.