Contrary to popular belief, just because your business has a waste management plan doesn't mean it's environmentally friendly in effect. It also doesn't mean that it's sustainable on a business level.
Many businesses set up waste management schemes that accomplish either one of the two or none: they are profitable and running what seems to be a waste management program but is just for show. Or they are running a very effective waste management program, but it's guzzling tons of money so much that it's predictable that they will at some point have to stop their efforts.
But it doesn't have to be a choice between one or another. You can have a sustainable waste management program that is effective and cost-efficient (or even profitable). To get to this point, you first have to create a strategy. Before this, you need to conduct a waste audit for your business.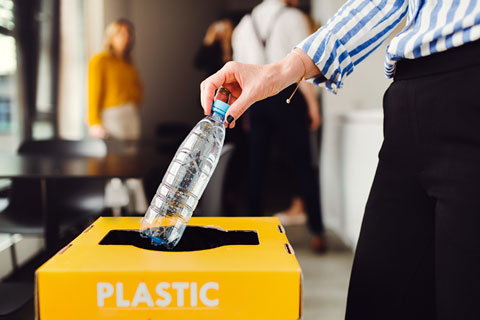 This article will list the steps to help you conduct a thorough waste assessment across your establishment. But first, what's a waste assessment, and why is it important?
What's A Waste Assessment, And Why Do You Need It?
A waste assessment is a methodical, practical examination of the waste generated by your facility. It will help you calculate how much it costs your business to dispose of waste, how to reduce this cost, as well as how to generate revenue from your waste through repurposing, recycling, or any other means.
A waste audit will help your business reduce its negative environmental footprint by coming up with alternatives for waste disposal wherever needed. It will also help you find out which skip bin sizes and quantities you need for your premises.
But before you can start looking for skip bin hire Sydney, you have to do the waste audit right.
Steps to Conduct Waste Assessment
To conduct a successful waste assessment for your business, you will need the best preparation for it. You will need a method for approach, and this article lists the steps you can follow from start to finish:
1) Clarify Your Goals And Objectives
Before you can start on anything else, to ensure effectiveness, you need to make sure that it's clear to you and the team overall what you're trying to achieve. Clarifying these goals will help you work as a team to create laser-focused solutions that help you get to a point on the success map. What's the biggest goal, for instance, between profit and other goals? Knowing the answer will direct your efforts and even the ideas you and the team can bring to the table.
2) Choose Your Participants And Field Of Study
To find your business's average waste output, try and make sure that you choose participants from every department, as all departments likely contribute to overall waste.
To start, choose a day after your skip bin hire service you use has emptied your bins. Ensure that the day of the study remains confidential by making sure that all participants are under a nondisclosure agreement. Your employees need to operate as they would normally because that's the only way for you to come to any useful conclusions.
3) Get The Equipment You'll Need
After choosing the perfect date and picking your participants, now comes the hands-on work.
Make sure the participants use proper equipment and are well protected. Some of the things you'll need t get for your waste assessment will include:
Latex or any other rubber gloves, face masks, goggles, durable tongs, and aprons
Carefully labels bins for sorting out trash
Trash grabbers
Clipboard where you'll record your findings.
A skip bin to dispose of your waste in the end.
A hand washing station.
4) Sort Your Waste By Category
It would help if you were already doing this before the assessment day, so the day doesn't immediately stand out to your non-participating staff. But on the day, take extra care that your waste is separated according to its types at the source.
Some of the categories you could use for your bins include:
Liquid Wastes – these containers will contain all your waste detergents, gray water, and organic liquids
Compostable Waste – this category will comprise all your food waste, garden waste, etc.
Solid Waste – here, you can throw your plastics, metals, glass, and ceramic waste.
Hazardous Waste – this container will carry any of the waste that is chemically reactive, flammable, and corrosive.
This will help you determine the percentage each category contributes to your average waste. Take note of these percentages each day of the audit.
5) Analyze Your Findings
Now you can use your findings to establish the differences in waste type outputs per department and find the prevailing company-wide waste type. This will help you create a more focused approach to your waste management system.
Present all this comparative data in a report to help you determine how much of your waste is compostable, renewable, and biodegradable.
Conclusion
Your business can create a waste management strategy that saves the environment while creating revenue. Still, to do that, you'll need to be very clear about the kind and amount of waste your business is producing. This will help you know what you need to invest in and produce from your waste to be cost-effective.