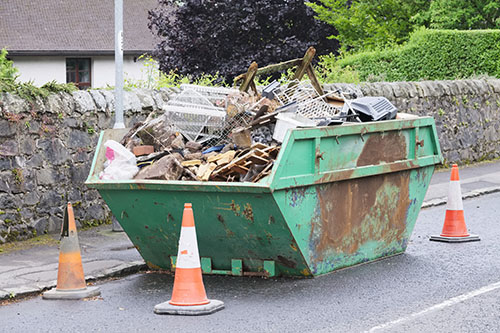 Environmental awareness and activism have become more commonplace today, so the need for waste disposal and recycling has grown. These waste management services offer environmentally conscious, simple, and affordable solutions. The waste recycling facilities aim at reducing spaces required for landfills and emissions that can come from them.
One of the main ways people manage waste is by using skip bins. These are large open metallic containers filled with waste material and garbage. Once the skip bin is complete, the container is collected on a set time and date and taken to a disposal point where separation occurs. A new skip bin is then installed at the site where the full one was taken.
Most people have resorted to hiring skip bins as their waste management solution. The bin comes with several advantages that make their costs worth the money they spend. Here are some of them:
By Saving You Time And Effort
Skip bins provide a fast, readily available, and efficient way to deal with waste disposal and removal. First, the large size helps accommodate large amounts of waste at a go, hence reducing the need to visit the disposal site more often to dispose of the wastes. Also, skip bins companies have professionals who handle the disposal procedure. So, you won't have to incur extra labour costs on your end.
Because the company transports the bins to the disposal site, you won't have to worry about the time and money required to cover the transportation costs. This means you won't have to hire or buy a track to transport the skip bin.
You Get The Size That Fits Your Needs
Underestimating your waste management requirements can be a costly mistake. Also, getting a larger container than you currently require means you'll have to pay for an extra space that you won't use. However, skip bins come in different sizes, ranging from small to large skip bins of about 35m3.
What you pay for reflects your needs. You can start with a small skip bin, and once your waste management requirements increase, you can replace it with a larger one. This will save you a lot of money in the long run.
Safely Get Rid Of Wastes
Guaranteed safety always comes at a cost, and this is the same case for waste management. When disposing of wastes from your site, you have to deal with a significant amount of risks. There are hazardous materials such as rusty metals, broken glasses, and others that can cause infections. Consequently, you'll incur medical expenses and penalties for poor waste management.
However, getting a skip bin ensures that the rubbish is handled safely and hygienically. All waste materials will be placed in one container and collected for disposal without endangering anyone. In the end, you'll avoid those extra expenses such as medical costs and penalties.
It Offers Convenience
Skip bin companies offer convenience and ensure that your waste management is as manageable as possible. All you need to do is call the company, then they'll assess your project and suggest a skip bin size that'll be convenient for you. After agreeing on the price and paying for it, it'll be delivered where you need it to be.
As earlier stated, the skip bin company will take care of the transportation of the bin to the disposal site. They'll also deal with separating the waste materials to help with recycling. Technically, they make waste management as convenient as possible.
It's Environmentally Friendly
If you're environmentally conscious and want to reduce your carbon footprint, you should consider a safe and convenient way to dispose of waste. Other waste management solutions could have disadvantages, requiring space for landfills and lack of separation between recyclable and other waste.
However, skip bins are environmentally friendly and essential in the drive against pollution. First, with no landfill to deal with, the landscape in your site isn't tempered with. Second, the skip bin companies are connected with recycling companies, making it easier to recycle the waste instead of dumping it. Lastly, the waste collected will undergo proper treatment, contributing to a cleaner environment.
Conclusion
Skip bins are essential in waste management. Because they come in different sizes, you can easily find one that properly suits your needs. Also, the company that you hire the skip bin from will cater to all the logistics, ensuring that waste management is as convenient for you as possible.
All these factors are the different ways that make skip bins worthwhile. While hiring one may seem costly upfront, the benefits that come with it are worth the cost.