Whether you're undergoing a home renovation or planning to declutter your home, it's a fantastic decision to hire skip bins or storage containers. They're an easy and convenient option for managing household or construction waste—and if you do your research well, they could be the most cost-effective alternative too. With these storage containers, you don't have to worry about disposing and hauling your rubbish single-handedly.
With the range of options on the market, you can always get one that suits your needs. Here are some tips and ideas to help you find and use cheap storage containers: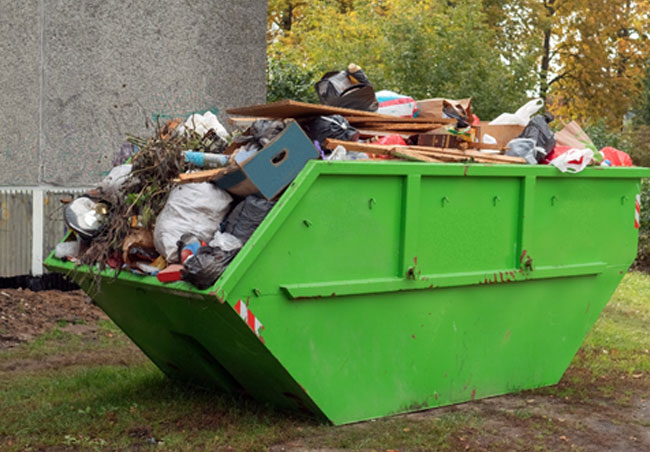 1) Prepare Early
To ensure a smooth decluttering session or remodeling project, the first thing you need to do is to start preparing early. Figure out how much space you'll need so you can estimate the size of the storage container you'll rent. This way, you don't spend money on space you won't end up using or not have enough for the waste you generate.
Starting your preparations as soon as possible also gives you enough time to research, compare your options, and vet different cheap skip bin Sydney providers.
2) Compare And Research
You'll most likely find so many storage container options out there. The challenge is choosing the right one. If you want to get the best value for your money, come up with a list of viable candidates after you research exhaustively.
To narrow down the number of providers in your list, here are some of the top factors you should consider:
Range of services: Before you contact the first company you set your eyes to, it's best to review what their services include. Do they have a recycling depot? What's their recycling policy like?
Waste categories: What types of waste do they collect and dispose of? Remember, there are different types of residential waste, and not all skip bin providers are equipped to handle certain waste categories. Some items that you want to throw away may also be prohibited from being placed inside the unit. Check the provider's website or contact them via email or phone to verify.
Rates: Some companies may charge more for insurance and extra services. In addition, the size and number of skip bins that you hire will also affect the price you'll pay for. Make sure to shop around first before you make your choice to get the best value for your money.
Customer service: A responsive customer support team is always a must for any service you're getting. Make sure that the provider has a telephone number, email address, and social media pages so you can get in touch with them right away.
These factors will help you identify the right skip bin provider for your needs. But above all else, make sure that they have a good safety and environmental policy in place. Choose a provider that prioritizes green waste management and goes above and beyond to reduce their carbon footprint.
3) Go For Bigger Units
There is nothing worse than not having enough space. And if you have a big household, you're likely generating more waste than the average home. If you're unsure which skip bin size to get, consider renting the bigger of the two sizes you're considering. Doing so will ensure that you won't run out of space midway through your rental period. You'll save more money if you just go for a larger size instead of renting a second unit later.
4) Load Your Waste Strategically
If you're paying for the entire unit instead of the amount of rubbish, maximize the space you have. Layer objects on top of each other. As much as possible, make them interlock and less likely to shift. Avoid air pockets and fill any space where items can shift or fall with smaller pieces of rubbish.
5) Look for Price Reductions
Here are some ways to reduce the price you need to pay:
Check if your council offers skip bin vouchers. Some local councils in Sydney offer vouchers to reduce the price you have to pay. Contact yours to see they have a similar policy in place and whether you qualify for a rebate.
Some providers charge more for last-minute rentals, so book yours as early as possible.
Most skip bin providers charge by the day, so plan your waste removal activity wisely. Make sure the units don't stay longer than they have to in your property.
Conclusion
Getting cheap storage containers for your waste disposal activities doesn't have to break the bank. Use the ideas and tips above to make the most out of your skip bin hire.