Rubbish in your property can accrue quite easily and fast, and it's often difficult to get rid of them when your neighbourhood garbage service is limited in volume and on schedule. Often, waiting for their schedule may result in this waste emitting odours that may not be good for your property and the people around it.
With that said, hiring skip bins can be an ideal solution to properly and efficiently manage your waste and rubbish. Staying ahead of the game with your waste management plans allows your property to be void of mess and clutters. Say goodbye to eyesores and enable everyone to have a good lasting impression of your home or business office.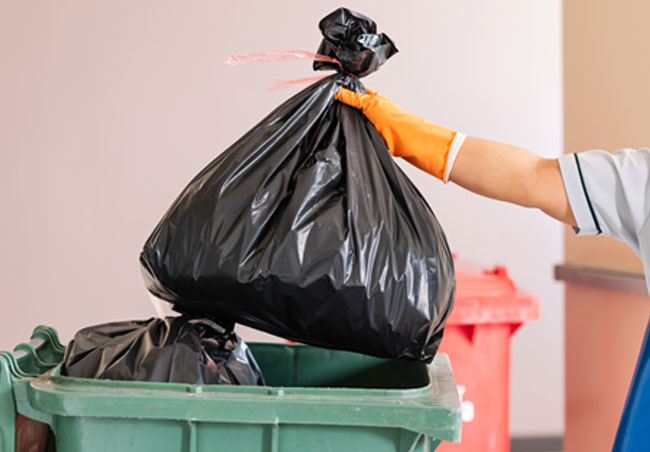 To help you get started, this article will outline the things you need to know about reliable and quality skip bins.
How Can I Determine The Skip Size I Need?
Aside from skip bin cost, one of the most fundamental questions people often ask is determining their skip bin size for their waste disposal. Answering this question may be difficult since you need to consider the amount of waste you generate. Since it could differ from time to time, there is certainly no definite answer to this question.
However, to relieve your confusion, it's always a wise decision to opt for a bigger bin, as it can contain more waste. More so, you'll have some reserved space for future rubbish pile up.
What Can I Load Into The Skip Bin?
When it comes to the use of skip bins, it'd be worth checking the types of waste and rubbish allowed to dispose of using these bins. In general, here are some of the things allowed to be put into the skips:
General Waste – plastics, glass, packaging materials, metals, etc.
Green Waste – wood, leaves, grass clippings, paper, cardboard, garden waste, soils, and so on.
Heavy Materials – concrete, bricks, clay, stones, and so on.
What Can't I Load Into The Skip Bin?
Items that can't be dumped into a skip are often categorized as hazardous items, those which can cause harm to the environment or injury to humans. The Sydney government has implied such rules for waste regulations, skip bin companies, and customers should follow through.
Some hazardous materials that you should never include in a skip include asbestos, chemicals, electronic devices, batteries, animal waste, tires, lighting fixtures, and so on.
Promise Of Safety
Skip bin companies ensure the environment's safety through proper and responsible waste management. For instance, toxic waste can be hard to distinguish from non-toxic waste. Therefore, it's recommended to hire professionals to properly dispose of these toxic materials. More so, they can also administer recycling measures.
Waste removal can be dangerous if you do not have the required skills and equipment. For example, lifting heavy items and removing debris can be hazardous. Skip bin companies have the right knowledgeable and trained staff to handle all waste chores. And they make use of sophisticated equipment to clear away all rubbish from your property.
What Are The Benefits Of Hiring Quality Skips?
If you're wondering what other benefits come with hiring skip bins, here are some more:
With a skip bin, all of your rubbish will have a designated spot, and it will be sorted according to its type. You can free up space in your property while having an efficient waste management system. The company will take care of collection to not have to transport trash to different locations to dispose of it.
Any type of waste you want to dispose of will easily fit in a skip bin. There are wide ranges of skip bin sizes to choose from, so all you need to do is choose the right size for your waste needs.
It is simple to let someone else take and handle your trash rather than to wait for the rubbish collection schedule in your neighbourhood. This makes it ultimately convenient for you as skip bins will be delivered and picked up from your site with no hassles.
Moreover, some skip bins services in Sydney are offered at affordable prices. Calculate how much fuel, time, and energy will be wasted just to dispose of your wastes, and you will realize that hiring their services can be cost-effective.
Conclusion
Responsible waste management can be maximized when you utilize and get the services of reliable and quality skip bin hire companies in Sydney. This could be one of your initiatives to support and help the environment.
By becoming more informed about this service, you'll better understand why it's the best solution for your waste disposal.