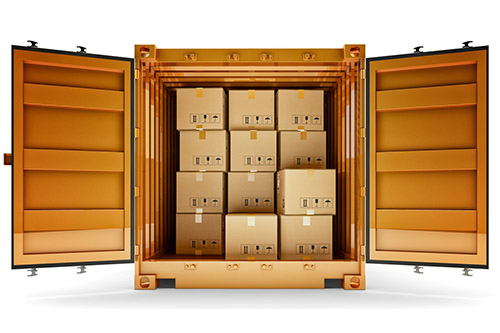 Bins, Tubs & Containers: Everything You Need
Whether you're resident planning to move to a new home, you want to tidy up your space, or perhaps you're a business owner looking for storage solutions for your topsy turvy warehouse, using containers, bins, and tubs should be the best solution for any situation. They make a big difference in keeping clutter at bay. They transform any home and office into a vibrant and organized space.
Sturdy containers are essential in everyday life, and this is why their production has been busier than ever in these recent years. Many industries use any container kinds as they come in different styles, lids, shapes, and materials. They're more than capable of protecting all your necessary products and belongings so they can be stored or transported perfectly. Read along with this article and learn more.
Features To Consider When Buying Bins, Tubs, And Containers
When shopping for storage solutions, there are considerations that you need to make before deciding which options to go. While these products might not come in hefty costs, they could sum up pretty much if you need more than just one container.
Therefore, consider the following aspects:
The two common materials usually used for bins and tubs are polyethylene and polypropylene. Plastics with a low-density feature are labeled as LDPE, recycling group number 4 on the bottom of the product, and they're considered more flexible than polypropylene. If this bin is dropped on the floor, it'll not crack as easily. It's also able to withstand very low and freezing temperatures.
On the other hand, polypropylene containers are much more resistant to heat and can even withstand boiling temperatures. In other words, LDPE could be best for cold environments while polypropylene is best for hot ones.
Almost any bin can be put on top of another, but some designs combine small and large bins in a way that prevents them from falling over. Choose containers or tubs that can be stacked if you ever plan on using vertical space.
Flip-up latches allow your bin to stay closed even when it's overfilled, so this is good for when you store soft and bulky items that can be squeezed into the interior space. However, be careful about the limit of the lids and latches as they might give up when the content is too full.
A bin that simply sheds rain is nearly universally suitable but go for a container, bin, or tub that comes with waterproof seals if you want to make sure that rainwater won't penetrate inside.
Benefits Of Using Containers
Whether you hire skip bins Sydney services when you're on a decluttering project or you need to transport your goods from one location to another, using bins and tubs could be your best support. Many industries today use sealed containers, tubs, and bins to store or transport products and reduce packaging costs.
Here are some advantages for any average business or homeowner:
These containers can save space due to their design and stackable features. You can stack them in different spaces in your home, vertically, horizontally, or even in corners and nooks. And if you use it in a warehouse, you can minimize the return transport of empty containers by nesting them inside one another.
With safety in mind, plastic containers also come with two-part hinged lids. Often found in stores that store and transport valuable and desirable goods such as pharmaceuticals, electronics, jewelry, and cosmetics, they're popular in retail spaces that require extra attention. Basically, almost all types of businesses can use these storage solutions.
Secure transit of high-value goods can be achieved by installing security seals on containers. Close the plastic container and seal it with locking seals to prevent the lid from opening. Whether you're shipping inside the country or abroad, the bins and tubs are constructed of solid materials to ensure that all your products are adequately protected.
This benefit is specifically for companies using storage tubs and bins. Users can advertise their brand or company on sealed containers by including printed information or using codes, especially in applications targeting customers in the retail and service sectors.
This equals effective advertisement, which grows brand recognition. The contact information is displayed on the container's lid with the printed logo, which allows anyone handling the containers to read brand details.
Conclusion
You must use quality storage containers, bins, and tubs to avoid damage. Hopefully, you've gotten enough information about them throughout this article. No matter what uses you need them for, it's safe to say that they're a massive part of many households and industries today.