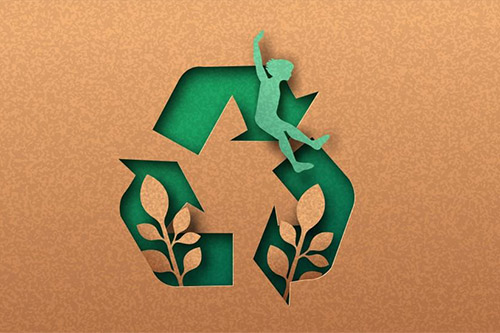 A Guide To Household Recycling Centres And Garbage Transfer Stations In Australia
Recycling is essential if the Earth is to be preserved for future generations. It reduces pollution, preserves raw materials, and reuses what would otherwise be dumped. Recycled goods often require less energy to produce, which further benefits the environment.
The process of recycling begins at home. It would be nearly impossible to filter through landfills and waste centres, searching for and separating recyclable materials. That's where you come in—by ensuring your waste ends up at an appropriate recycling centre. Aside from utilizing your coloured bins, recycling your additional household waste has a positive impact on the environment.
Furthermore, it's made easy with Australia's community recycling centres and transfer stations. Here's a guide to using household recycling centres and garbage transfer stations in Australia.
Why recycling is important
Australian households produce millions of tonnes of waste per year. Left uncontrolled, imagine how much waste would be piled up in 50 years. Recycling reduces the harmful effect waste has on the environment. By recycling, you contribute toward saving the environment, saving energy, protecting wildlife, and reducing landfill mass.
What are household recycling centres
'Household recycling centres' refers to any drop-off recycling centre that allows you to leave any irregular waste products not covered by your regular bins, like paint cans and batteries. These places include community recycling centres, garden and organic processing centres, alternative waste treatment facilities, thermal waste centres, and material recovery facilities.
Community recycling centres are often governmental organizations, although these services can also be found in non-governmental organizations.
What are transfer stations
Also known as resource recovery centres, transfer stations are storage deposits. They temporarily hold waste before it gets processed. These stations are typically where waste collection services transport the collected rubbish. In other words, they serve as an intermediary facility for large amounts of commercial or household waste.
Transfer stations are an indispensable member of Australia's recycling and waste recovery system. Some allow residential consumers; others will only allow commercial consumers. It's best to call ahead before attempting to use the service.
What can be recycled
Unfortunately, not everything can be recycled. Still, there are many materials that you can ensure will be recycled by using your yellow bin. From the rest, certain items and materials can be sent to special recycling centres while the rest may need to be disposed of. For an accurate grasp of what's accepted at your local recycling centres, it's advisable to contact them or check their website. Generally, recycling centres will accept problematic waste items such as:
Electronics
Paint and paint cans
Oil
Batteries
Car batteries
Ink cartridges
Gas bottles
Fire extinguishers
Smoke detectors
Globes and tubes (fluorescent, LED, etc.)
The specifics of what you can recycle will depend on the facility you use. Some may accept liquids and oils, while others may not. Any harmful or hazardous substances will likely go to a specialized facility.
How you can recycle
If you're looking to remove any additional waste items (not accepted by yellow bins), think about recycling them instead of sending them to a landfill. Without you, these items may very well end up in a dump, causing problems for future generations. The choice to recycle is yours.
All you need is to locate your nearest community recycling centre and then take your waste and leave it with them. If you've got too much to carry, you always have the option of using skip bins or a recycling collection service, which will be discussed below.
Using skip bins
Skip bins and recycling collection services are an excellent option for companies or organizations that want to recycle their waste but don't have a means of transporting it. These services will collect the waste directly from your site and transport it to their recycling centre.
The concept of how it works is simple. You book a skip bin, which is relatively easy, and it'll be delivered to your site. After that, it'll be collected once it's full and replaced with an empty one. The skip bin collection service will usually transport the waste to their garbage transfer station.
It's recommended that you find a skip bin service that recycles waste. For example, if you're searching for a skip bin Sydney hire, ensure that this service will indeed have your recyclable waste recycled.
Conclusion
Household recycling centres and garbage transfer stations are part of Australia's household waste solution. Recycling as much garbage as possible is key to preserving the environment. Anyone who uses these centres contribute to the fight against pollution. Next time you're about to throw something away, check if there's a recycling centre near you that will accept it instead.