Everyone is a consumer, which somehow means everyone contributes waste in one way or another. However, it could be stressful to deal with accumulated garbage. Whether you're a homeowner or a commercial property owner, it's crucial to find an effective waste management system that's reliable and environmentally responsible. Thankfully, skip bins for hire offers the right solution to such a problem.
Say goodbye to overstressing and overthinking when dealing with different kinds of garbage. Whether it's liquid waste, biodegradable rubbish, scraps, broken and unusable furniture, or yard waste, skip bin services can handle all of them in professional ways. They have licenses and are equipped with the proper knowledge and expertise to perform the necessary steps in getting rid of any kind of garbage.
If you're in need of hiring a skip bin, take a look at the benefits they offer: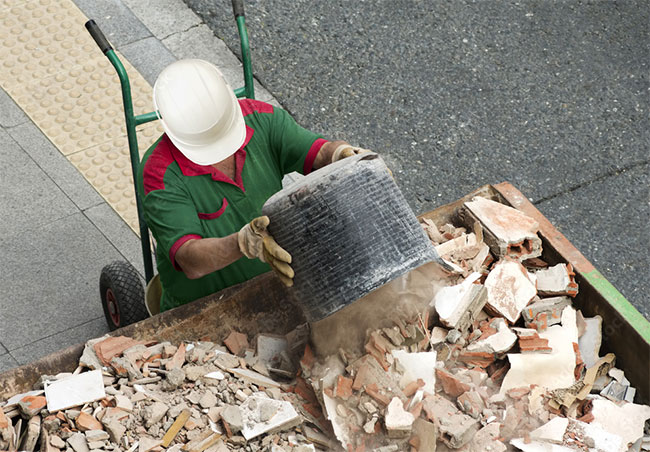 1) It Saves You Time And Energy
Simply put, transporting waste to landfills is not the most efficient use of your time. It's very troublesome and might even require permits from local authorities. It could take an entire day to finish this task once and for all. You will need to perform laborious work to load all the trash into a truck and drive through the landfill location. There could be high traffic on these roads, which will eat up more of your free time.
Also, you'll need to secure a truck, so this will require money and effort to find which truck company is available to rent. If you have so much garbage, this will certainly require multiple trips and will consume more time. Some truck companies also don't allow their units to be rented out for garbage disposal. So, this is where skip bins are more valuable. They simplify waste disposal processes and save you significant amounts of time.
A skip bin service will provide you with a skip bin. Then, all you need to do is toss in the rubbish inside, schedule the pickup, and the company will take care of the rest. This means you get to save time and energy.
2) It's Environmentally Friendly
Hiring a skip bin also helps you reduce your environmental impact. The management of waste is often problematic in landfills. Some wastes are sometimes dumped in the wrong places and are not treated before disposal. These practices are harmful to the environment as well as human health.
Burning trash, digging large holes, or dumping waste in bodies of water is harmful to everyone in the community. These issues can be avoided when you hire skip bins. Skip bins are professionally sorted, so you do not have to worry about these issues. Most of them are then recycled and reused, conserving natural resources in the process.
Metal scraps, clothing, and plastics are all sorted and sent to junkyard and other recycling facilities to be processed. Only the most unusable parts and materials will end up in your local landfill.
3) It Ensures Safety
Whenever you are working on a renovation or construction project in your home, there is a high probability that you will accumulate construction waste and hazardous chemicals. These types of waste are quite difficult to dispose of, and they could be dangerous too.
Using skip bins can help you avoid problems and serious injuries. Such dangerous waste will be handled only by professionals. Skip bin workers are also trained and equipped to handle any kind of trash—including hazardous ones. They know the proper procedures in ensuring that such waste will be eliminated without compromising anyone's safety. You can rest easy knowing that everyone in your company or home is safe. No spillage or leakage will happen when the professionals take care of waste.
4) It Comes In Different Sizes
You can choose from a variety of skip bin sizes that would best fit your needs. Whether you have to dispose of some old furniture or bags of garbage and junk materials, there's a skip bin size for it. Obtain the company's recommendation if you aren't sure what size skip bin fits your needs. You can also choose to pay for the whole skip bin or opt to pay for the total weight of your waste instead.
 Conclusion
Using skip bins services is an easy and more effective way to manage and dispose of your waste. This approach promises a lot of benefits, as presented in this article. It is less expensive and more convenient to have a professional handle your trash. Furthermore, you can be sure that it will be appropriately disposed of and not cause more harm to the environment.