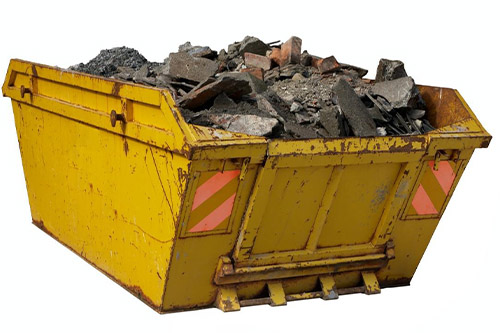 If you're from Sydney, there are several eco-friendly waste disposal methods you can implement at home such as composting and recycling. However, there are certain types of waste that are more difficult to dispose of due to their size and nature. This includes old and unusable furniture, toxic waste, and even broken appliances. In such cases, it's time to consider hiring a Sydney skip bin service.
Skip bins are waste containers used to collect large amounts of waste from a property. If you live in Sydney and you need to remove a large amount of waste from your property, you might want to consider hire Sydney skip bins to make your life easier.
If you're not sure about getting a Sydney skip hire, the following reasons can help show you why it is effective in managing and disposing of waste:
Skip Bins Can Accommodate Wastes Of Any Size
Since skip bins come in a variety of sizes, they can accommodate almost any type of waste. Depending on your needs, you can hire a small waste receptacle for a small amount of waste and a larger one for a significant volume of waste.
So, whether you need to dispose of large amounts of yard waste, barrels of toxic and hazardous chemicals, or old couches and broken fridges that have been staying in your basement for so long, a skip bin can accommodate all that.
You might be thinking that hiring a skip bin Sydney service is too much, especially if you only have small, manageable household wastes to dispose of. But remember that skip bins also come in a variety of sizes. Aside from that, Sydney bins companies usually charge depending on the bin size you choose.
So, if you just need a small one, you don't have to pay much. Most of all, the company won't dictate you as to how you intend to fill your chosen skip bins Sydney size. You can come up with your own strategies if you really want to maximize the size of the skip bin and dispose of as much waste as possible.
Properly Handled By Professionals
While most homeowners can handle the usual, everyday trash, some types of waste need special handling to be disposed of safely. This includes waste that contains toxic or hazardous chemicals and construction wastes like debris, rubble, asbestos, excess metal frames, and the like.
It's dangerous for you and your family's health if you don't manage your waste properly. The majority of waste may contain toxic chemicals and materials that are harmful to the human body. Aside from that, rotting elements can attract pests and insects like cockroaches, rats, and flies. Diseases like cholera can easily spread if waste is not disposed of timely. With that said, skip hire Sydney is the best way to ensure safe waste management.
Skip bin services are attended by professionals who know how to handle more difficult types of waste. This way, you can be assured that your waste is being taken out safely and properly. Most of all, you don't have to risk your health and safety just to clean out your property.
Wastes Are Sorted And Recycled
For homeowners who are more eco-conscious, a skip Sydney bin service is still a good option. That's because the waste you put in a skip bin are not just collected and shipped to a random landfill or dumpsite. In fact, they still go through a waste management facility where they can be sorted.
Many types of waste can still be recycled or sold as scrap material. For example, excess metals and steel frames from construction waste can be reused or sold at junk scrap shops. Wastes that are made of plastic, cardboard, paper, and glass can also be processed and recycled. After everything is sorted out, only the remaining waste will be dumped into a landfill.
So, don't hesitate to hire a skips Sydney bin service. These professionals don't just handle, take out, and dump your waste—they also work with recycling facilities and junkyards to ensure that any reusable and recyclable materials are salvaged.
Conclusion
Managing waste at home or the workplace could be difficult, especially if you have to deal with unusual types of trash. Also, there are times when you direly need to dispose of broken appliances and old furniture. There's no easy way to do that, except by hiring waste bins Sydney services.
If you're in Sydney, however, there are plenty of waste bin hire Sydney services available for you. These companies can offer various skip bin sizes that can accommodate your needs. They also have professionals who can handle, sort, and dispose of any kind of waste properly. If you're from the west part of the city, you can also call skip bins Western Sydney services as well.