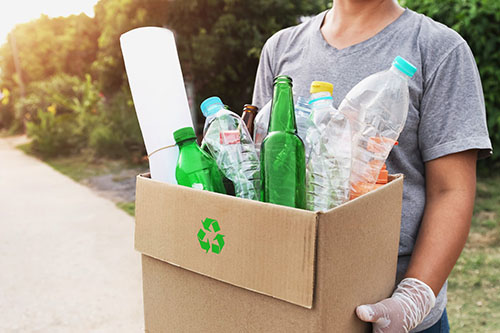 Penrith is one of the four cities in the Greater Sydney metropolitan area, and it's lauded as one of the leaders when it comes to sustainable waste management in New South Wales, Australia. The city has achieved its sterling reputation because of its highly active city council, exceedingly responsible citizens, and stringent policies for waste collection.
Primarily, the city is committed to ensuring that all waste generated within it is recycled, reused, and reduced. The city accomplishes this by providing recycling services and domestic waste collection. In addition to those activities, the government meticulously regulates and inspects land and building development activities in the city to ensure waste generation is minimised.
If you're planning to move to Penrith or want to research sustainable waste management, then read this short article.
Commercial Waste Service And Skip Bin Hire Penrith Services
Aside from managing residential waste, the city council of Penrith also provides its storage and curbside services to commercial entities in the city. The city council offers reasonable and affordable bin and pickup services.
However, despite having a very robust operation, the city council's waste management isn't the sole reason Penrith has a good waste management reputation. Together with the city council is the private skip bin hires Penrith companies that help ensure that every citizen and commercial entities' waste are taken care of responsibly and properly.
Bin Services
Unlike in other cities and countries where it's up to the citizens to set a place to be designated as a pickup spot, most residential buildings and multi-unit complexes in Penrith have curbside shared bins. These shared bins have colour-coded lids: green for organic waste, yellow for recyclables, and red for residual waste.
By default, red-lidded bins are collected once a week. But if waste accumulates fast in a community, they can request weekly collection. Yellow lidded containers are often collected fortnightly—they are collected once a week in some suburbs. Green lidden bins are often collected once a week. However, some community members may empty it for their gardens or home composts.
Depending on the amount of waste that a community generates, they can request larger bins and more frequent collections. In some parts of Penrith, residents can acquire kitchen caddy organics bins together with green compostable bags. The content of these bins is collected primarily to be used on local sports fields, gardens, and parks.
And when the bins are damaged—lost lids, cracked sides, or decimated bins—residents can ask for a free repair by visiting Penrith's Waste Spot web page. They need to fill in the form and submit all information needed.
Collection and Drop-Off Services
Aside from the collection services for the bins, the city also offers bulk waste collection. Things considered bulk waste are bunches of clothing, old mattresses, worn furniture, and any material bigger or heavier than a large waste bin. This service is offered for free four times a year, and they must be requested and scheduled.
If citizens have toxic or hazardous chemical waste, they can safely drop them off at Jamison Park. Some of the things they can dispose of are motor oil, gas, and cleaning chemicals.
In addition to chemical waste, residents can also drop off their electronic waste in Jamison Park. Some of the things they can drop off here are old radios, stereos, televisions, and computers. Some kitchen appliances are also welcome here, such as microwave ovens, refrigerators, and juicers and mixers.
Do note that dropping off chemical and electronic waste is scheduled. Residents must check it on Penrith's website before going to Jamison Park.
Community Recycling Centre
Penrith's community recycling centre (CRC) is readily available to help the residents of Penrith to dispose of most of their problem waste. If Saint Mary's more accessible to them than Jamison Park, they can drop off their chemical, electronic, and problem waste there instead.
Problem waste is materials that people can't safely throw together with other types of trashes and can't be categorised in Penrith's three-bin system. These problem wastes are light bulbs, paint, batteries, gas bottles, et cetera.
Also, most household electronics and personal gadgets can be given to CRCs and processed for free. However, note that this centre only accepts appliances, devices, and electronics indicated in their list.
Conclusion 
Those are just a few reasons why Penrith is great for waste management. Currently, its city council has other programs that help maintain Penrith as a green city. Some of them are the city's waste smartphone app and its return and earn program. And to know more, be sure to visit Penrith's homepage.